I recently had a conversation with Norman Finkelstein who lost most of his family in the Nazi holocaust. He has spoken out against, what he refers to as, "the Holocaust industry". As a result, he was banned from entering Israel for a decade which, ironically, perfectly illustrated his point.
David Cole, a Jewish journalist and researcher, made a documentary in 1992 in which he visited Auschwitz and interviewed Franciszek Piper, the head of the museum's archives.
In the film, David investigates the discrepancy surrounding Auschwitz's claims presented to millions of tourists. For example, below, the left plaque was later replaced with the right plaque.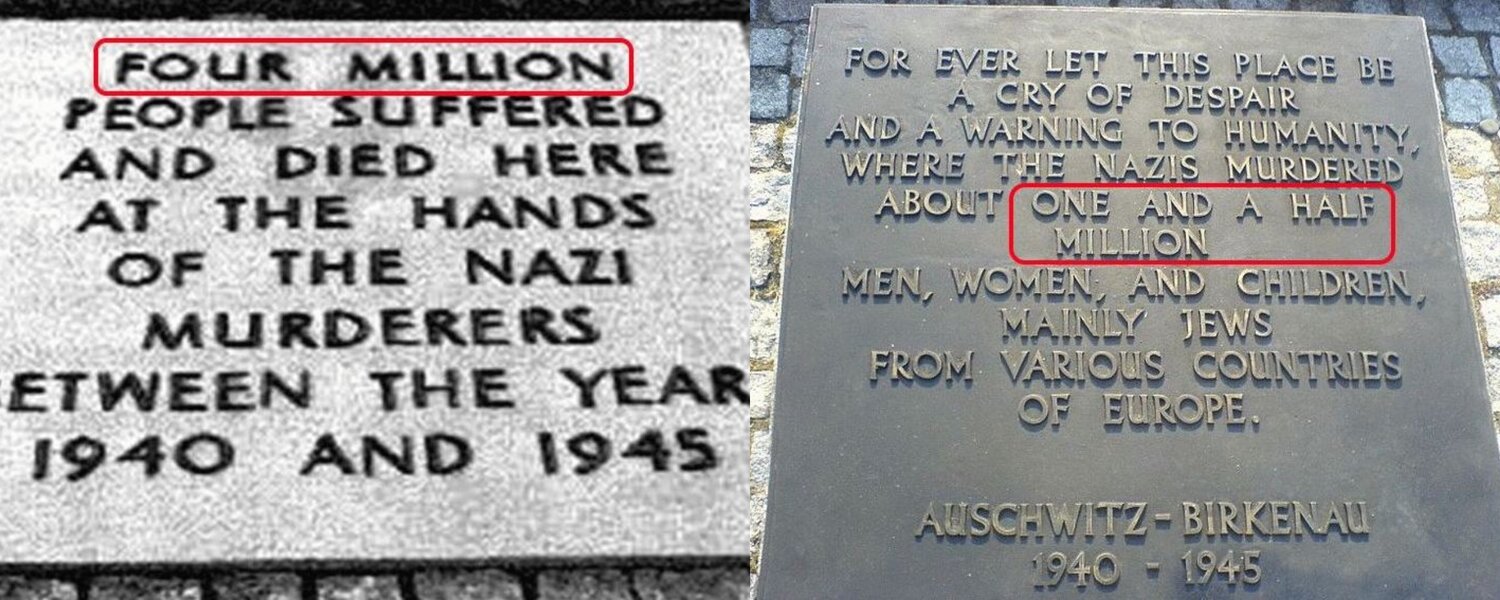 A two-and-a-half million adjustment is significant.
Furthermore, and entirely contrary to everything I've been taught, David argues that Auschwitz was not an extermination camp and that no gas chambers existed there.
Sadly, Odysee (to where my videos are mostly uploaded) censored this conversation in Germany, so I uploaded it to Bastyon (which means it "should" be available everywhere).
Do let me know if the video is censored in your country.